Who We Are
American made. Excellence in quality. Commitment to service.
These are the cornerstones at AWCT Performance Wear. Around 2004 our parent company, A Wish Come True, started a color guard line. We were committed to bringing the same high standard we set for our dance costumes to the pageantry arts. Since then we have grown into an industry leader with a passion for uniforms that meet your passion for performance. From design to shipping, customer service to sewing, we do it all at our Philadelphia-area factory.
---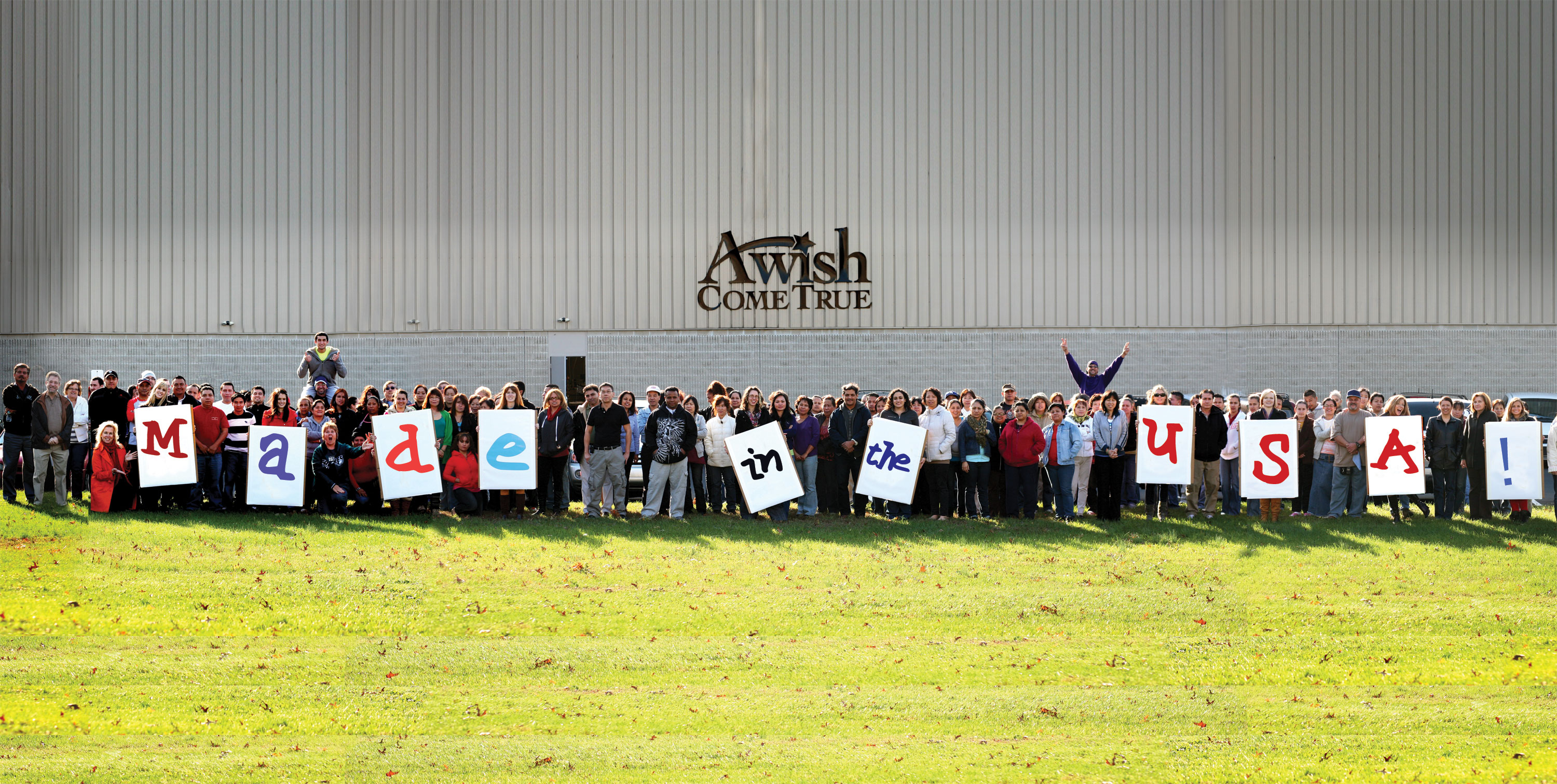 Made in the USA
We're proud to be an American manufacturing company. A key component of our mission is offering superior design, high quality and value to you right from our Philadelphia-area factory.
---
A Wish Come True has always been a small, family business. Back in the day, our founder, Steve Miller, was a member of the family that also owned Dansco and Costume Gallery. Which means there was a time most of your uniforms were being supplied by the same family. From the start we had a commitment to excellence – creating the 'Wish Fit' for reliable fit and comfort and pioneering uniforms that shipped complete and ready to wear. And don't forget our signature coordinating headpieces!
When Steve Miller and his wife Laurie were ready to move on (she was the design director at the time), they found a new family interested in continuing their commitment to quality and American manufacturing: the Tanenbaums.
---
For over 10 years, Steven Tanenbaum has overseen an expansion of the 'Wish' brand into dance team, cheer, color guard and more custom design. We've grown as a company with more designers, customer service reps and talented sewers than ever before.
Performing takes commitment, precision, artistry and love. Those same principles are what it takes to make outstanding uniforms. Now more than ever, we are here to ensure that all of your performance wear wishes come true.
---
Call toll free 1-800-755-2248 for more information or to request a catalog!